Kiki's Kanji Dictionary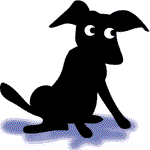 Welcome to Kiki's Kanji Dictionary. If you're studying written Japanese, Kiki can help you learn more about Kanji characters and compounds.
If you can't read Japanese and are looking for kanji translation you might visit Takanori Tomita. His site explains the different writing systems for Japanese, and he can translate phrases or help you find the precise characters for a kanji design.